Army to confer Lt Col rank upon Bindra, Dhoni
Oh yes,this is the true story! the truth and fearless comments cleanmediatoday.blogspot.com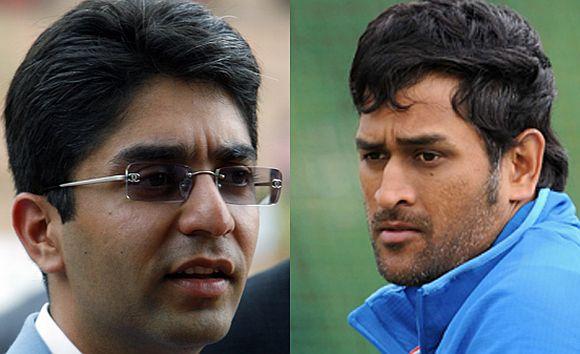 Army to confer Lt Col rank upon Bindra, Dhoni
Clean media correspondent
New Delhi, Nov 01 (CMC) : Indian cricket captain Mahendra Singh Dhoni and Olympic Gold Medallist Abhinav Bindra will don the olive green uniform of the Army on Tuesday along with a combat specialist Deepak Annaji Rao, who is being conferred with the honorary rank of major.
The Defence Ministry had decided to confer the rank of honorary Lt Col on the two sportspersons for their contribution in the field of cricket and shooting respectively whereas Rao is being honoured for imparting special commando training to the armed forces for the last 17 years.
Mumbai-based trainer Rao has also imparted lessons in close quarter battle techniques and commando combat training to Army Chief General V K Singh earlier in his career.
D
honi led India to World Cup victory earlier this year and was instrumental in taking the team to the No 1 spot in Test rankings for the first time ever.
Bindra had won the only individual Olympic gold medal for India at the Beijing Olympics in 2008. Both these sportspersons have joined the ranks of senior cricketers like Kapil Dev and Sachin Tendulkar who have been conferred with honorary ranks in the armed forces.
K
apil Dev is an honorary Lt Col in the Territorial Army, while Tendulkar is an honorary Group Captain in the Indian Air Force. So far, only 17 persons from different walks of life have been conferred with honorary ranks in the Indian Army in the post independence era.
As per the Defence Ministry rules, honorary ranks can be granted to people who have rendered service of high order to the country and any of the armed forces.